The Auto Clinic is an independent specialist of Asian import auto repair and service including Toyota, Honda, Subaru and Lexus. We also offer general service and repair on most makes and models of foreign and domestic cars such as Chevy, Ford, Dodge,  GMC and JEEP. We strive to provide you with the highest of quality customer service and auto services. Visit our Auto Repair page to learn about just some of the services we offer.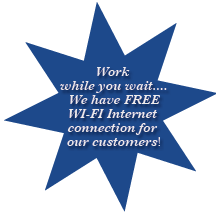 The Auto Clinic now offers a two year/ 24,000 mile nationwide warranty on our repair work.
The Auto Clinic has provided quality auto repair in Reno for 40 years!
The Auto Clinic is an Accredited Business the Nevada Better Business Bureau with an A+ rating.